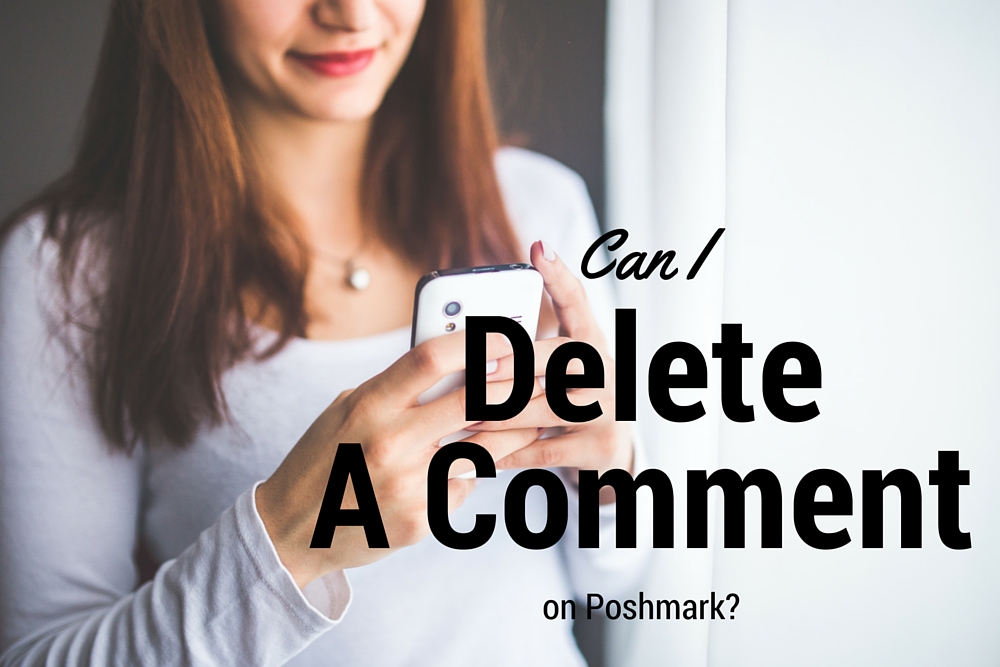 Eventually, someone will come along and comment on one of your Poshmark listings, and that comment will leave you wondering….can I delete that?
Technically, the answer is no… BUT….you CAN delete the listing as long as it is still active.  However, when you delete a listing, you will lose all of the likes on it.  That means it will no longer be in anyone's likes list and you will be starting over from scratch.
Deleting a listing is definitely something to consider carefully, but sometimes it can be well worth it.
As a general rule of thumb:  No matter what anyone says on your listings, absolutely do not be rude back!  If you are working towards becoming a suggested user, or have already achieved that status, Poshmark will definitely want to see you interacting well in the community.  Plus, it's way better customer service to be polite.
And remember that you can only delete your own listings.  If you comment on someone else's Poshmark listing, you cannot delete your comment.  The only way to get rid of it is if the other user decides to delete their listing.
Unfortunately, there is no way for you to delete sold listings yourself either.  You can email Poshmark to ask them to delete it for you, but they will probably only agree to do that if the listing was a non-compliant item or the comments contain harassment.
Here are some common scenarios of what might happen in the comments and how to deal with them.
Another seller advertises their own closet on your listing
You can choose whether or not to delete the listing.  I probably wouldn't bother to delete the listing unless it didn't have any likes yet.
Don't respond to the comment as that will just validate the idea that the other seller can get attention by promoting in other closets.  Finally, block the user so they don't continue that behavior in your closet.
Someone asks you to take a transaction to PayPal or Mercari
Taking transactions to another platform is against Poshmark rules.  Don't do it, or you risk having your closet shut down.
That doesn't mean you can't sell anywhere else.  You can have your items listed in as many platforms as you want.  You just can't drive traffic that generated on Poshmark away from it.
A lot of new users might not understand that it is inappropriate, so it could be helpful to point out that it is against Poshmark's rules.
On the other hand, when someone knows they are breaking the rules, they might get defensive and fire back with something really mean or nasty.  For that reason, I usually just respond with something really simple, like "Sorry, but I'm only selling this on Poshmark.  Thanks for your interest!"
Don't delete this listing.  Keep it around so Poshmark can see an example of your loyalty if they are ever evaluating your closet.
Someone just drops by to advertise Mercari (or another platform)
If they aren't asking you a direct question and they don't sound like they are actually interested in purchasing anything from you, just ignore this type of comment.  It's not worth the risk of starting a fight over.  No need to delete your listing, but block the user.
It might sound harsh to block people for so many of these situations, but it will save you drama in the long run.  You aren't significantly diminishing your prospective buyer pool (unless you go on a wild blocking spree) and it's not rude when you are blocking defensively.
Someone comments that the item can be bought for a lower price somewhere else
Delete the listing!  Lose all your likes and start over.
Poshmark started out as a place to sell mostly used clothes.  Since that was the established culture, most buyers are expecting a deal on what they buy.  They aren't thinking of it as the equivalent to walking into a boutique and paying full price for something.
Because of that, there are many buyers who will get upset when they find out that you are making a profit.  That IS the point of running a business, but not everyone is trying to turn their Poshmark closet into a real legitimate business.
And even if you are selling your own item at a loss, they will go buy it at the cheaper source anyways.
I think this type of comment on Poshmark is so tacky, but it's happened to most sellers that I know at some point.
Someone is just rude for no reason at all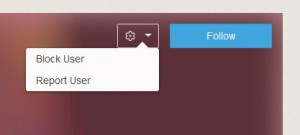 I would typically just ignore this type of comment.  It's generally not worth responding to, unless you want to say something like "Thanks for your opinion.  Have a nice day."
But I will block the user to prevent them from making more rude comments.  Depending on the comment, you can also consider reporting the user's closet for harassment.
A buyer asks you to trade
This kind of comment really isn't a problem at all.  Plenty of Poshers trade and enjoy doing that.  If you are one of them, then great!
If you don't do trades, these comments can get really annoying.  Especially when you have clearly stated that you don't do trades.  But let's be honest, how many people actually go looking through the other listings in your closet to find out what you do or don't participate in?
Don't get snarky about this kind of comment.  After all, someone has shown interest in what you have in your closet.  You should be flattered!
Since I don't trade on Poshmark, my usual response is "Thank you so much for your interest!  Unfortunately, I don't do trades, but I am definitely willing to consider offers made through the offer button.  Have a nice morning/afternoon/evening!"
Keep it classy
I'll repeat this one more time.  Don't respond to a negative comment with more negativity.  And when you are trying to help someone understand the rules, put some thought into your response so it truly sounds helpful and not demeaning.
I have seen so many wonderful Poshmark users try to be helpful and then get nasty responses back when the other person misunderstood and felt like they were being attacked.
For this reason, I tend to stick with leading by example.  I will always answer questions, but tend to not offer unwanted advice in most situations.
Have you run into any difficult situations through Poshmark comments?  How did you deal with them?  Share your experiences in the comment section below!
(Visited 39,301 times, 1 visits today)