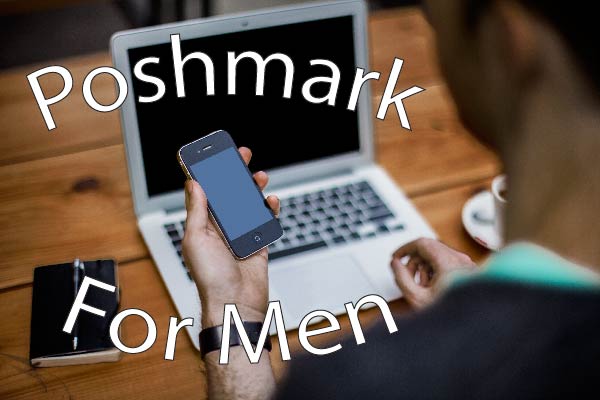 Guys!  Poshmark for Men is coming Summer 2016 ALREADY HERE!
If you already know what Poshmark is, then you are well aware that it started out as marketplace only for women's apparel.  Well that all just changed!
I hope you didn't give up hope and get rid of all your old clothes already.  Don't take your clothes to the local thrift store!  You will make so much more money from your old clothes by selling them on Poshmark.  It works because you can sell to other men all over the country instead of relying on the people that wander into your local thrift store.
With Poshmark, you get to keep 80% of the sale price.  Most local thrift stores will only give you 40% or less.
Get started guys!
Go read my Getting Started page to find out how to set up your Poshmark account.  It will only take a few seconds.  And use the code BJWMQ to get $5 off your first Poshmark order if you choose to shop as well.
If you already set up an account and had listings marked as "Not for Sale", go ahead and activate them!!  They are totally allowed now!
To mark a listing as "For Sale", set a price above $3 and make sure the Availability option (down at the bottom of the edit page) is marked as "For Sale".
Now you can freely shop and sell to your heart's content.
How Poshmark Works
You create your own listings on Poshmark.  They must be priced at $3 or more to be active and available for sale.
This post has an overview of Poshmark's fee structure.  Basically, they take $2.95 for any listing priced at $15 or under and they take 20% of all other listings above $15.
You can share your listings as much as you want to get them visible in other people's news feeds.  The more followers you have, the more feeds your listings will appear in.  So you are going to want to start growing your followers right away.  I would recommend trying to grow your followers once the men's feature is launched because I would assume you will be able to search for other men's closets.  (It prob won't help to be sharing your men's clothes to a bunch of ladies)
When you make a sale, Poshmark will email you a USPS shipping label.  Pack up your clothing item in any box that you want to use (you can get free boxes from USPS) and print out the shipping label that Poshmark sent you.  Put the label on the box and drop it off at the post office.  That's all!
You won't get paid until the buyer accepts your item or until 72 hours has passed from the delivery timestamp.  Poshmark holds the funds in the meantime.  That is their solution for keep the transactions safe and fair and it allows Poshmark to mediate if any issues come up.  Most sellers on Poshmark have very few issues, if any, with buyers accepting their orders, so it's not hard to get paid.
For more tips on selling your clothes on Poshmark, follow the Posh Power Seller blog.  Sign up for emails to be notified of new blog posts!  The form is over in the side bar near the top of this page.  You can also follow the blog on Facebook, Twitter or Pinterest to be notified of the latest blog posts.
(Visited 9,086 times, 1 visits today)