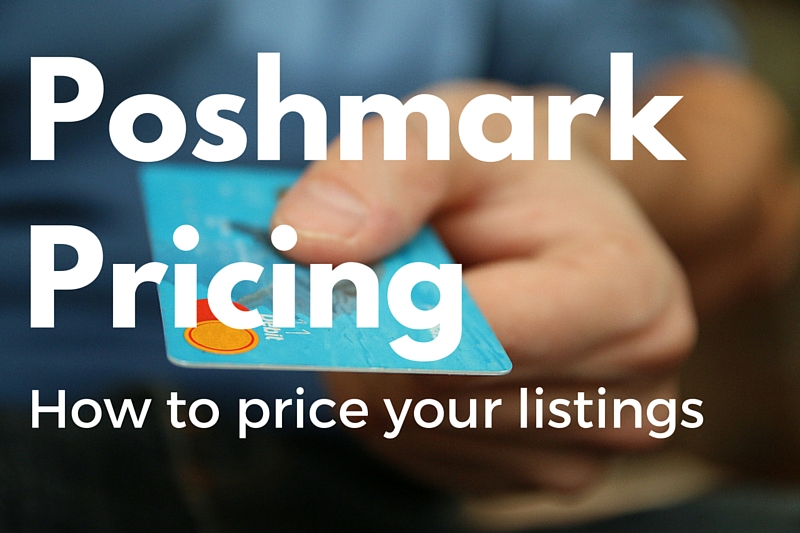 So you have a great item to sell, and you already have beautiful photos.  You've written a killer description.  But what should the price be?
Do your research
Do you know the original retail price?  For retail items or pieces that are still new with the tags attached, this is super easy, and you will already have your answer.  For used items, the original retail price can be a bit trickier to figure out.
If you don't have the receipt anymore, or if you got the item from a thrift store, try to find the brand's website.  You may not be able to find the actual item that you have, but if you can find similar pieces, then you can reference their prices to make a good guess.
I have a lot of used Eddie Bauer pieces, so I am often referring to their website.  I look for items with a similar style and as close to the same fabric type as possible.  Then I make my best guess as to what the retail price probably was.  Customers want to see the value of what they are buying, so being able to compare the list price to the original price is important.
Existing Poshmark listings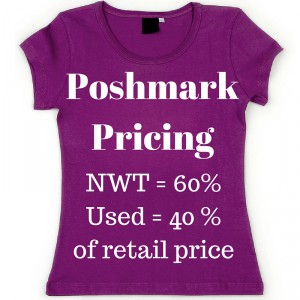 Be sure to check out some of the existing listings right in Poshmark. Look at both Available and Sold listings to get an idea of what the competition looks like and what price range the brand is currently selling for.
By default, the search page shows you only Available listings, and it filters out anything that has already Sold.  To change the filter, click on the "Availability" dropdown.  For popular brands, it is usually easier to filter specifically by either Available or Sold.
If prices are all over the place, then I will generally list at 60% of the retail price for a new item with the tags still attached or 40% of the retail price for a used item.
Check Google
Your Poshmark listings show up in Google Products search.  If someone searches a particular brand, your relevant listings will show up alongside listings on eBay and other sites selling the same products.
Seeing what the same item is selling for outside of Poshmark can also help you decide on your price and figure out how high the demand is.
Lower prices are not always better
When I first started selling on Poshmark, I set my prices super low, and the listings didn't get much attention.  My followers grew, and I shared the listings as much as I could, but the sales never came.
Then I heard from some other lovely poshers that they were making sales when they raised their prices.  When I tried it out, that method totally worked.
Buyers want deals, but they also want reassurance that what you are selling is in good condition.  If you consistently price based on condition, then listings priced a bit higher will reflect that they are in good shape.
Leave room for offers
The majority of buyers take advantage of the Offer button.  Even though your listing price is probably a good deal already, buyers still tend to feel better when they get a little extra discount.
Price your items so that you would be willing to accept a slightly lower offer.  Most of my sales lately have been made through accepting and negotiating offers
On that note, don't ever feel like you have to accept an offer unless you want to.  Everyone wants a good deal from the sale, including you.
When an offer is too low, don't be afraid to counter.  More often than not, when I counter, the buyer will simply decline instead of countering back.  Yes, I lost the sale in that case, but I wasn't willing to part with my product for the price offered.  And the sale will come along eventually for a price that I feel better about.
Drop prices wisely
When you drop your price by 10%, Poshmark will send a notification to everyone that liked the listings.  Sometimes, Poshmark even offers shipping discounts for one hour after a price drop.
There are a couple of conditions that Poshmark requires to trigger the price drop notification.  You must lower the price by at least 10% of the lowest price the listings has ever been set to.  For the shipping discount, the lowered price must be at least $15 to qualify
It is wise to leave yourself room to drop the price a couple of times.
There is even a trick to get the benefits of the price drop without actually lowering your sale price.  Lower the price of your listings to trigger the notification, then immediately raise the price back to where it was.
When shipping discounts are offered, it's still a win-win situation for you and the buyer.  The buyer saves money on shipping, and you still get your desired sale price.
(Visited 32,024 times, 2 visits today)