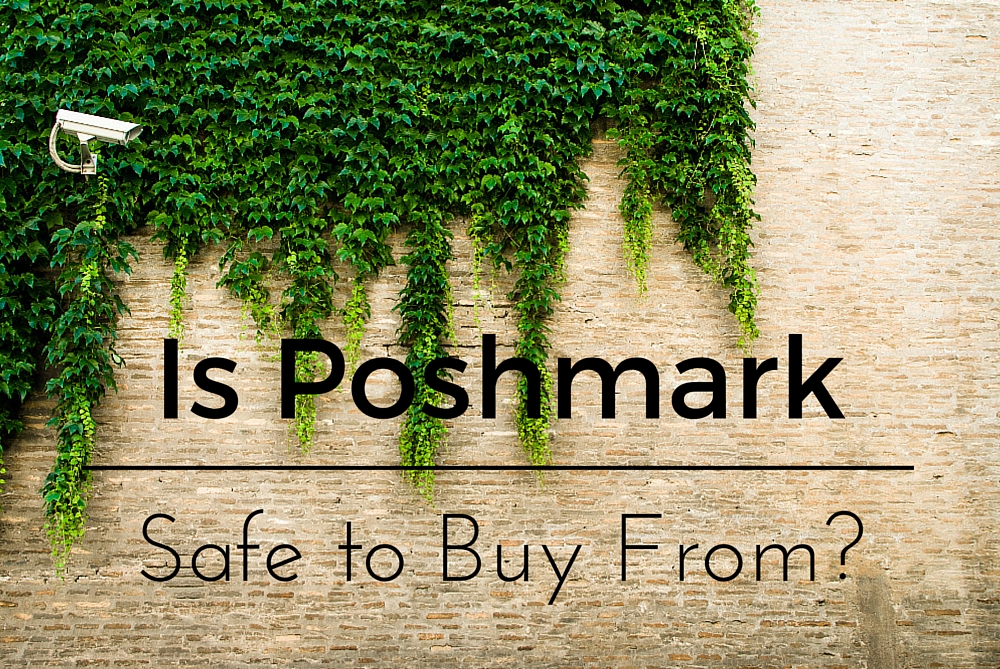 Earlier, I wrote a post about how safe it is to buy on Poshmark.  But let's talk about the other side.  Is Poshmark safe to buy things from?  Do they have your back as a customer?
Monetary Protection
You will be charged as soon as you make a purchase through the Poshmark app.  However, that money does not go directly to the seller.  Poshmark holds on to the money until you have received and accepted the item that you bought.
You are given 72 hours from the time of delivery to accept a purchase or raise a case against it.  That time of delivery is determined by the USPS tracking details, so it's specific and unambiguous.
Once that 72 hours passes, then you can no longer claim that something went wrong.  For that reason, you might want to avoid placing an order right before you go out of town.  If you can't inspect the package that shows up, then you won't know if anything went wrong before the acceptance window closes.
For the most part, 72 hours is plenty of time.  Most sellers take pride in having as many 5-star ratings as possible and they don't want to send items that you will be unhappy with.  But there are a few that think they can make some quick money by misrepresenting what they have for sale to get people to buy or that will try to send an empty box.  This is exactly why Poshmark's buyer protection policy is in place.
Privacy
Your name and full mailing address will be provided to the seller  on a pre-generated shipping label.  This is necessary for them to ship your purchase to you.  I've never heard of a case where this was abused, but if you are nervous, you could have your package sent to work if that is an option for you.  Remember, though, that you will want to open it up soon after it's delivered.
Your payment information is not shared with anyone except Poshmark and they must meet PCI compliance standards to take credit card payments.  That means they have to meet rigid standards for how they transmit and store credit card data.  The seller will never have access to your credit card or bank information and they cannot change the price of a transaction once you have made a purchase.
Accurate Listings
Another feature that Poshmark offers is that they lock down a listing once it has sold.  This prevents the seller from making any changes to the descriptions, photos or price.  That way, they can't modify the listing to claim they sold you something else after you made the purchase.
Comments are still allowed on the listings from you, the seller or anyone else.  You will not be notified of new comments unless you are specifically tagged.
Approved Returns
Unfortunately, you cannot return something if it doesn't fit or it doesn't look good on you.  That is a small risk that you take for getting such good deals.
If something is legitimately wrong when you receive your package, like the item is missing, damaged or not as described, then you can open a claim with Poshmark either through the app or the website.  Just go to My Purchases and open up the item.  From there, click or tap on Problems/Order Inquiry and select what you want to do.
When opening a claim, Poshmark will usually need you to provide proof with a picture.  Otherwise, it's just your word against the seller's word and it might be difficult for Poshmark's customer support to determine who is right.
Once Poshmark approves your return, then they will generate a shipping label for you and you must ship the package back within 5 days.  Do not try to ship the item back to the seller yourself without using Poshmark's shipping label!  If you do that, then they will not be able to track the package to release your money back to you.  You will only be refunded when the package is delivered back to the seller.
Expensive Purchases
Poshmark offers a Posh Concierge service, which applies to anything priced at $500 or more.  Most of these items will be high-end designer brands or fine jewelry.
When you make a qualifying purchase, the item is first shipped to Poshmark headquarters and authenticated by their brand experts.  They will check that the item is 100% authentic and that the quality was described accurately by the seller.  Once the item has been verified, which typically takes 1 or 2 days, it will be shipped directly from Poshmark headquarters to you.
Poshmark Concierge is a completely free service and you don't have to do anything to enable it.  The whole flow is automatically enabled when you buy a $500 or more item.
Overall, it is definitely safe to buy from Poshmark.  About as safe as buying from any other reputable website.  I have purchased several items and have never had an issue.  The biggest risk is that something might not fit like you were hoping, but then you can turn around and re-posh it.
(Visited 23,773 times, 1 visits today)