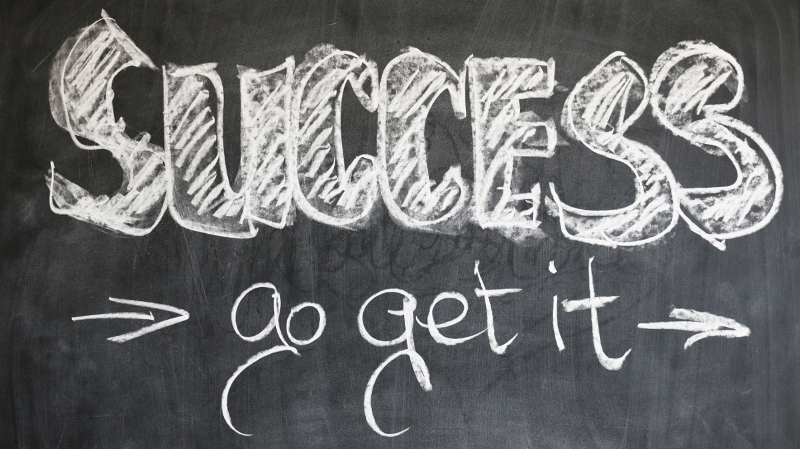 There are many women that have been doing very well on Poshmark and have been making money.  I made my first sale within 24 hours of installing the app.  So far, I have made over $1,800.
Lots of women have made even more money than that.
One woman was able to quit her job and make consistent money selling clothes.  In some months, she even exceeds $5,000.  Read her story here.
Another woman has made $500,000 in 3 years.  How awesome is that?!?  Read her story here.
Both of these women started out selling items from their own closets.  After seeing how easy it was, they started looking for clothes to resell and turned their Poshmark closet into a full time business.
What about a business license?
If you plan on buying clothes specifically to resell for a profit on Poshmark, keep in mind that you will need a business license and will be responsible for reporting your profits as income on your taxes.
However, if you are just selling your own old clothes, then you don't need to worry about having a business or messing with taxes.
Anyone can reach the same success that these women have.  You are only limited by the amount of effort that you put into it.  Focus on getting some listings up in your closet and making your very first sale.  Then grow your network in the app and keep the momentum going!
How much money can I make?
That really depends on how many items you want to list and how much time you put into the app.  Closets with at least 25 active listings have been proven to make more sales.
You will also need to be consistently sharing your listings and growing your followers.  What makes Poshmark stand out from other selling platforms is the community that it encourages.  Get to know other sellers and buyers and build up your own network of friends.  We like to call these friends our PFFs and they can help share your closet, answer questions and give you feedback and advice.
Don't be worried about making mistakes or having your listings perfect at first.  Since they can be updated, you can always make them better as you learn.  Just get items listed and work on improving them over time.
Your Poshmark success is just around the corner!
(Visited 3,909 times, 1 visits today)