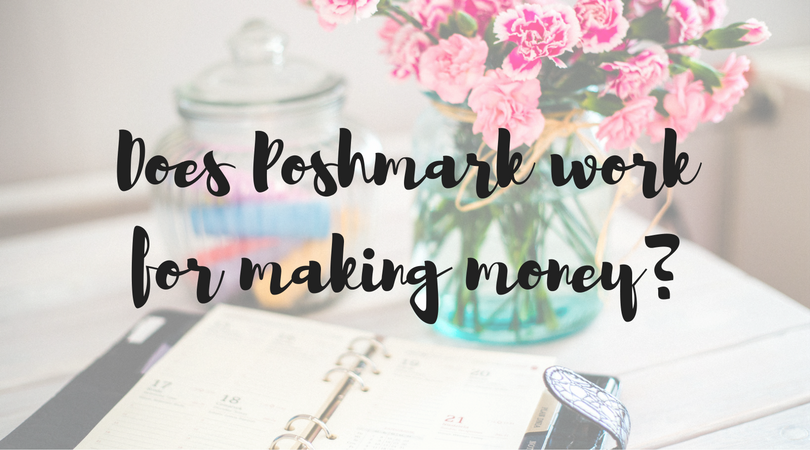 Have you just discovered Poshmark and are wondering if it's a legitimate way to make money from home?
Or have you created an account already and put up a few listings and are wondering when they will sell?
I'm here to tell you that, yes, Poshmark absolutely works to make money. I have made over $2,000 myself and there are several poshers who are actually making six-figures a year through selling on the app.
How much money?
Well that's entirely up to you and depends on the amount of effort that you are willing to put in.
But you get to keep 80% of the sale price, which is actually pretty darn good compared to any local thrift store.
And Poshmark is very reliable about paying out you earnings. You can have your balance direct deposited in just a couple of days.
The casual seller
Some sellers just want to get rid of some of their extra, unworn clothes and recoup a few dollars of the original purchase price.
And that's totally cool. You can absolutely make a few bucks here and there.
If you don't have many listings up, then your sales won't be consistent. (Well, unless your Ashton Kutcher lol)
But those extra dollars will be a nice surprise when they come along.
You will need to remember to stay active on the app though.  Some buyers will actually look in your profile to see when you were last active. If you haven't logged in for weeks or months, they might assume that you won't actually ship your order and they will move on and look for something else to buy. Don't lose those opportunities!
The social atmosphere definitely helps in staying active. Chat with other sellers, browse and definitely share both your listings and listings from other closets.
The home business
Some of you will actually want to make a profit with your Poshmark closet and turn it into a legitimate side hustle or even a full-time business.
You will need to get registered as a business and be prepared to claim your earning as income on your tax returns.
You will also need to stock up on inventory to sell. This can come from many places – thrift stores, discount stores, clearance racks, wholesalers or your own creations.
Remember to follow all of Poshmark's rules and only list items that are allowed. As of now, that is clothing, shoes and accessories.
To know whether or not you are truly profitable, you are going to have to track all of your expenses to compare against the revenue you earn in sales.  Some inventory will sell at a profit and some may have to sell at a loss to get rid of it. Let's just hope that more listings sell at a profit for you!
If you're not making enough sales
Share. Share mostly your own listings, but share a lot of listings from other closets too.
Gain followers. Do this by following other people and sharing their closets. Look for closets that have similar sizes to what you have to sell. If your sizes are all over the board, then look for closets that seem to like similar brands.
Make it a goal to become a suggested user. You can find out how here.
Take better cover shots. Make sure they are bright, clear and interesting.
Add more keywords to your listing titles. Be as descriptive (and accurate) as possible and try to include current trends.
Do you sell on Poshmark for a little side money or rely on it as income? Feel free to share how you posh down in the comments!
(Visited 5,210 times, 1 visits today)