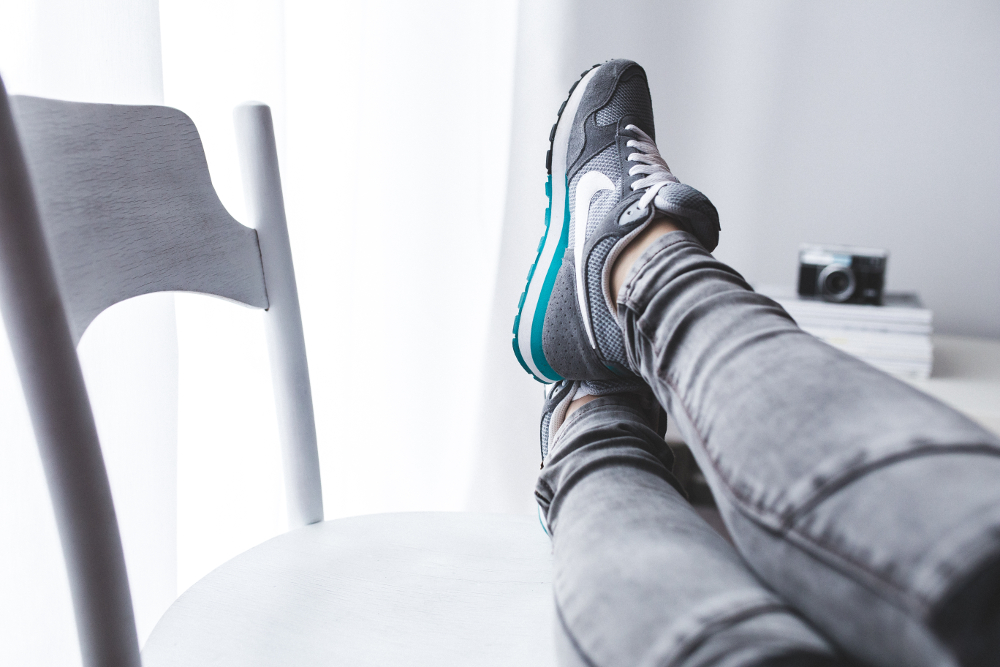 Poshmark HQ has just released their newest trend report for March.  You can watch the video on Poshmark's YouTube channel, but it is kind of long, so I have outlined it right here.  (I guess this post also ended up being lengthy, but at least you can quickly glance over the headers to get the main points.)
What buyers want
1. Kylie Jenner Lip Kits
 These ultra-popular lip kits keep instantly selling out every time they are restocked.  They are in such high demand that some people are even trying to resell them on Amazon, eBay, and Poshmark for outrageous prices.  See this insanely high-priced Amazon listing on the right for example.
A quick search through the sold listings on Poshmark shows that this is a really hot item, and tons of sales are being made between $27 and $60.  As of today, six listings have sold for over $200.  2 listings that had all six original colors actually sold for $350.
This just goes to show that people really want these products.  Their original price is $15, and they are being resold for 2x or even 4x that price.  It might be very difficult, but if you can get your hands on some of these lip kits the next time they are restocked, you could make some quick cash by reselling them.
Note: All beauty products listed on Poshmark must be new, unused and completely sealed.
2. Sneakers
Sneakers are totally in for spring, and this fits right in with the Athleisure style that has been trending for the last year.  Specifically, brands and styles like Nike Roshe, Nike Air Max, Adidas Superstars are highly sought out by buyers on Poshmark.  The majority of listings for all these shoes seem to be selling for between $35 – $65. However, many have sold for more than with several listings exceeding $100.



3. Mules
Buyers are also looking for chunky, open-toe mules for transitioning into Spring.  These Sam Edelman shoes (always a popular brand on Poshmark) are a good example.
They have been seen in several recent runway shows and are popping up in stores like Zara.  The best part about this trend is that they are so easy to slip on and off, and the chunky heels make walking in them more comfortable.
4. Festival Style
Fringe, fringe, everything fringe!  Fringe on shoes.  Fringe on shorts.  Fringe on bags.  Get the point?   That is the definitive feature of many festival looks.  Also, leather backpacks.  Everyone needs something to put all of their touch-me-up supplies in, but they won't want their hands to be completely tied up while out at a crowded festival.  Since Coachella is only a couple weeks away, now is the time for buyers to get their outfits ready.  So you still have a little bit of time to promote these listings.  Even outside of the actual festivals themselves, festival style is getting a lot of attention, so your listings should stay relevant through the warm months.
New features announced!
1. New sizing options
Poshmark will allow us to list and search for even more sizes than before.  They will be adding in specific petites, juniors and plus size categories.  Up until now, we still had the option to add a custom size, but that wasn't as easily searchable by buyers since it wasn't a specific filter option.  Now it will be much easier for customers to find your listings in these size categories.
2. Multi-item listings
Have you ever run across listings that say DO NOT BUY! because the seller has several of the same item to sell and doesn't want to lose their likes?  Have you ever made those listings yourself?  Someone comes along and buys the listings anyways.  Or you set the item to $0, and a bunch of people don't realize it's actually for sale.  It has been really difficult so far to deal with having multiples of an item.
Now that Poshmark has added their retail features, this has surfaced as a big pain point for many power sellers or retail sellers.  Well, they are finally about to roll out their new multi-listing feature which will hopefully clear up these issues.  I assume it will work sort of like eBay multi-listings.  When someone buys the listing, the listing remains active while you still have a positive quantity of inventory.
(Visited 708 times, 1 visits today)