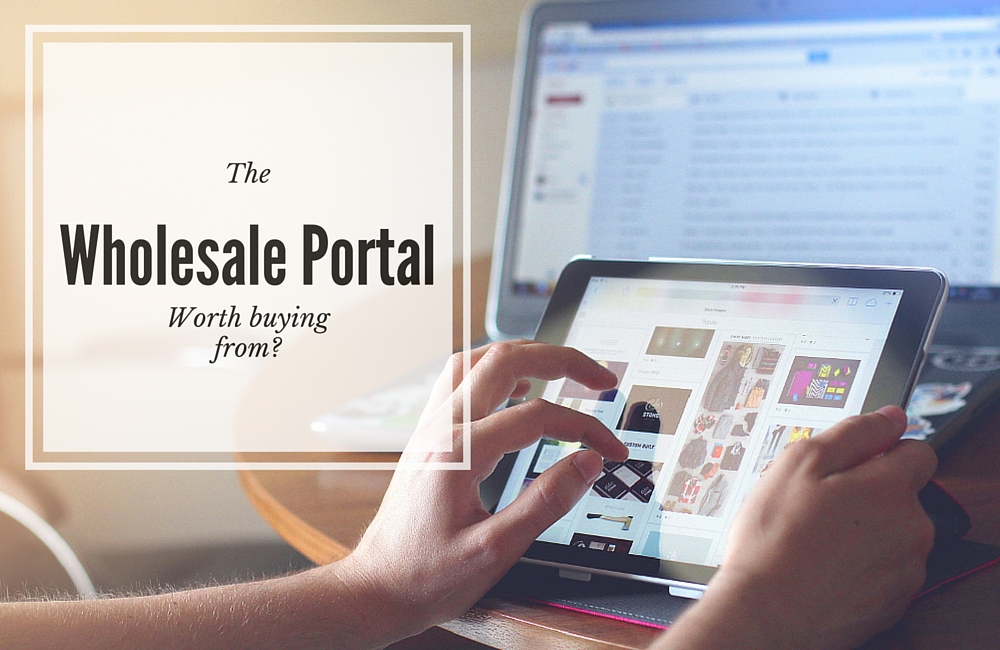 Poshmark started offering the Wholesale Portal as a way for sellers to buy small quantities of inventory to resell in their closets.  It is easy to be approved to shop the Portal and was intended to be an easy route for beginning resellers to source inventory.
Right now, Poshmark is even sweetening the deal by offering free shipping through May 15th for your first Portal order.
How do I get access?
Go to your Settings menu and click on Retail Tools > Retail Certification.  Complete the certification, then you will be able to access the Wholesale Portal under the Retail Tools menu.
Benefits
It sounds great at first! You can buy in packs of 5, for as low as $15. Considering many wholesalers have minimum orders of $1,000 or more, this can be an easier way to get your feet wet with retail.
These are also items that definitely qualify to be listed as "Retail".  The difference between Retail and NWT listings is basically where you bought the item from.  If you bought the item from a retail store, it is NWT.  But if you buy the item from a wholesaler or a fashion supplier that sells to businesses for resale, the item qualifies as "Retail".
Another benefit of the Portal is that Poshmark is a trusted platform and, if you have already been making sales and/or purchases, you know how they work and that they have your back.  Since you already have a relationship with Poshmark, it's less stressful to place your first wholesale order through them.
Downsides
Keep in mind that Poshmark will still take a 20% fee from your sale, even if the item came from the wholesale portal.  This eats into your profit significantly.  If you take the classic retail approach of doubling the wholesale price, then you are making a 30% profit on the final sale.  And that also assumes that you didn't end up accepting a lower offer.
Items in the portal are still kind of expensive for "wholesale".  The MSRP will still usually be at least double the wholesale price, but when you see suggested retail prices like $38 for a plain t-shirt from an unknown brand, it may leave you scratching your head.
The majority of buyers on Poshmark are looking for deals.  Sometimes, they are looking for rare or hard to find pieces and are willing to pay top dollar for them, but those buyers are fewer and those pieces are super specific.
So the high retail prices of the Portal items just doesn't seem to fit with the mindset of buyers on the app.  It does fit with sellers who want to make money though.  When they see the high retail price, they might only see that as a lot of potential profit and not consider whether or not they can actually resell the pieces for that much.  And if those pieces don't sell, then you have actually lost money as a seller.
Competition
Since it's super easy for sellers to get access to the wholesale portal, there will be a lot of competition. If you want your inventory to move, then you will need to beat other sellers' prices, which also minimizes your margins further.
When Poshmark first launched the wholesale portal, there was so much interest from sellers, that everything sold out right away. There are many more offerings now, but the better items still get picked over pretty quickly.
The wholesale portal brands are more indie brands and not necessarily things buyers are specifically searching for. If you have built up a closet with tons of followers and have significant influence, then you can probably still push items. But for the most part, they aren't quite as discoverable, especially to new buyers in the app.
So, is it worth it?
I have stayed away from the wholesale portal myself. The prices are too high and I don't feel like I could resell these items for enough profit for it to be worth my time.
I have also talked with many sellers who bought items from the Wholesale Portal and still haven't been able to resell them.  And that is while other pieces in their closet are still moving, so it's not like their sales have dried up completely.
On the other hand, I have heard of a few sellers having success with the Wholesale Portal.  I think it really depends on how you have branded your closet and built up your follower base.
Are people looking for a specific brand in your closet?  Do buyers come to your closet frequently to browse and see what you have curated?  Are you making random sales from people discovering your items through the news feed?
The best scenario where your closet will be a good fit for carrying Portal items is if buyers are frequently browsing your closet.  The wholesale items available are cute and Poshmark makes sure the vendors in the Wholesale Portal are meeting modern style needs.  So carefully think about who your buyers are and how you will get items to move if you make a Wholesale Portal purchase.
Have you already made any purchases from the Wholesale Portal?  Was it a success or a dud for you?  Are there any Portal brands that you are particularly interested in?  Let me know in the comments!
(Visited 26,961 times, 2 visits today)