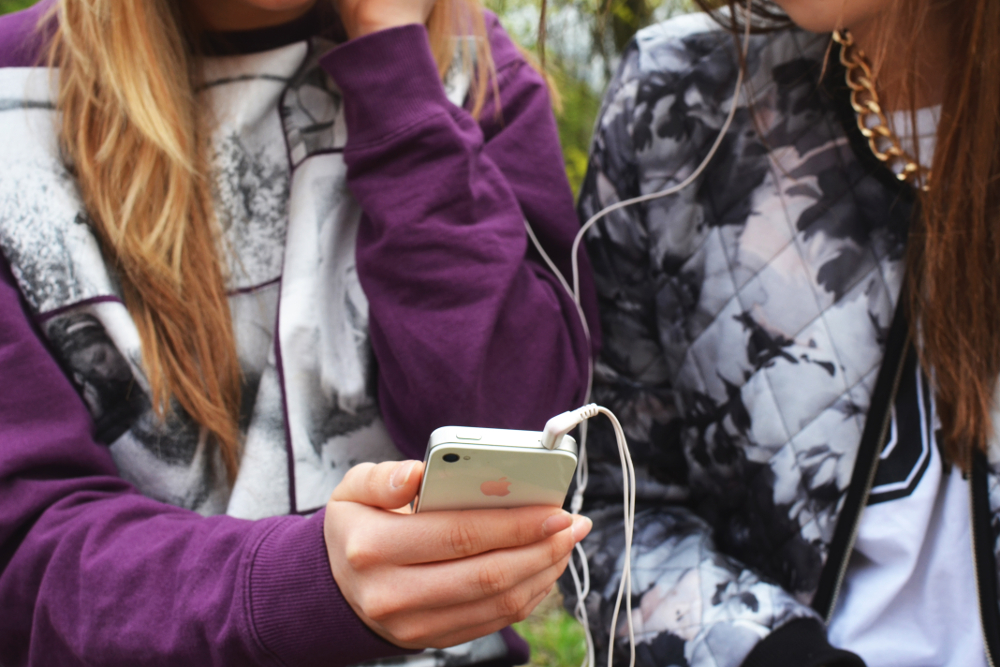 Sharing is the most frequent way that both buyers and sellers interact through the app.  You can share items in your own closet as well as items in other closets.  You can also share items directly from the news feed or party feeds.
If you've seen the news feed, it might sound overwhelming.  There are millions of users sharing items to the feed all the time.  How will your items ever be noticed by anyone?  The trick is that anyone who opens the feed right after you share something will probably see if depending on how far they scroll down.
Share other closets besides your own!
Many users of the app follow a share-for-share philosophy.  This means that if you share one of their listings, they will go to your closet and share one of your listings also.  This is pretty common for new users and people who spend a lot of time using Poshmark.
Once you start to get a whole lot of followers, it gets pretty difficult to keep up with sharing back every single time.
I don't think you need to be hardcore about following a share-for-share philosophy (or even at all).  It can definitely be helpful in the beginning, but don't feel bad if you don't continue that pattern.
At the same time, I do think it is important to be sharing listings from other closets.  Your sharing stats are visible in your profile, so people can see whether or not you bother to share other listings.  There are many poshers that don't like to see closets with thousands of followers that haven't shared anything and they will probably be less likely to help out and share yours.
Also, when someone else shares an item from your closet, they are sharing it with a bunch of followers that you might not have connected with yet.  It definitely gets your closet more exposure.
Should you share more or less of your own items?
While it's critical to be sharing from other closets every once in a while,  I think it's much more important to be sharing your own closet.  After all, you're trying to sell your own stuff!
When I first joined Poshmark, I didn't have very many listings, so I didn't have as much to share.  I also was more focused on growing my followers, so I spent way more time sharing from other closets.  And this worked for it's intended purpose.
Now, I share mainly from my own closet.  I try to share all of my listings at least once a day, but often do more when I can.  A few times a week, I will share from the news feed or party feeds.  I still want to be active and friendly in the community, but my goals have shifted and yours will too as you gain followers.
The easiest way to share
Poshmark is primarily meant as a mobile app, but I find the sharing experience to be much easier on an iPad.  (It might be similar on other tablets, but I'm not sure as I don't own any other kind)
You can move down your closet or a feed and just share many items in a row without having to constantly navigate back and forth in the user interface.  It's way quicker this way.
It can also be pretty fast to share on a laptop or desktop computer if you are using a mouse.
Best times to share
There are more users active in the app during party times, especially the evening party.  At first, I thought that during the actual parties was the best time to share, but I've actually found that the hour before the party starts seems to generate a lot more activity from my sharing.
My assumption is that users are focused on the actual party rather than the regular newsfeed and they are less likely to notice your shares then.
I also notice a lot of activity early in the morning before people go work.  Unfortunately, I am terrible at waking up early, so I can never really catch the early morning crowd before they actually get to work (or school or wherever) and stop using the app.
One last timing trick that I have is to share late at night.  I'm talking like 1 – 3 AM.  There are fewer people logged into the app, but also fewer people sharing.  So what you do share is more likely to be seen by people who are in the app that late.
Enjoy it!
Don't stress about sharing too much.  Do it when you can and have a good time promoting your items.  Use it to network with other sellers when you see some listings that interest or inspire you.  And with practice, you'll most likely become a speed-sharer and will be able to get through tons of listings in no time!
(Visited 34,820 times, 2 visits today)